Per i coach Al Bano, J-Ax, Francesco Renga e Cristina Scabbia è tempo di semifinale: giovedì 3 maggio e alle 21.20 su Rai Due va in onda la Battle di
The Voice of Italy 2018, talent show
condotto da Costantino della Gherardesca.
The Voice of Italy 2018: anticipazioni 3 maggio
I 16 concorrenti rimasti in gara si sfideranno a coppie nell'esecuzione dello stesso brano: colui che avrà convinto di più il proprio coach accederà alla finale che verrà trasmessa giovedì prossimo, in diretta, sempre su Rai Due. Qui di seguito, l'elenco delle coppie in diretta sfida.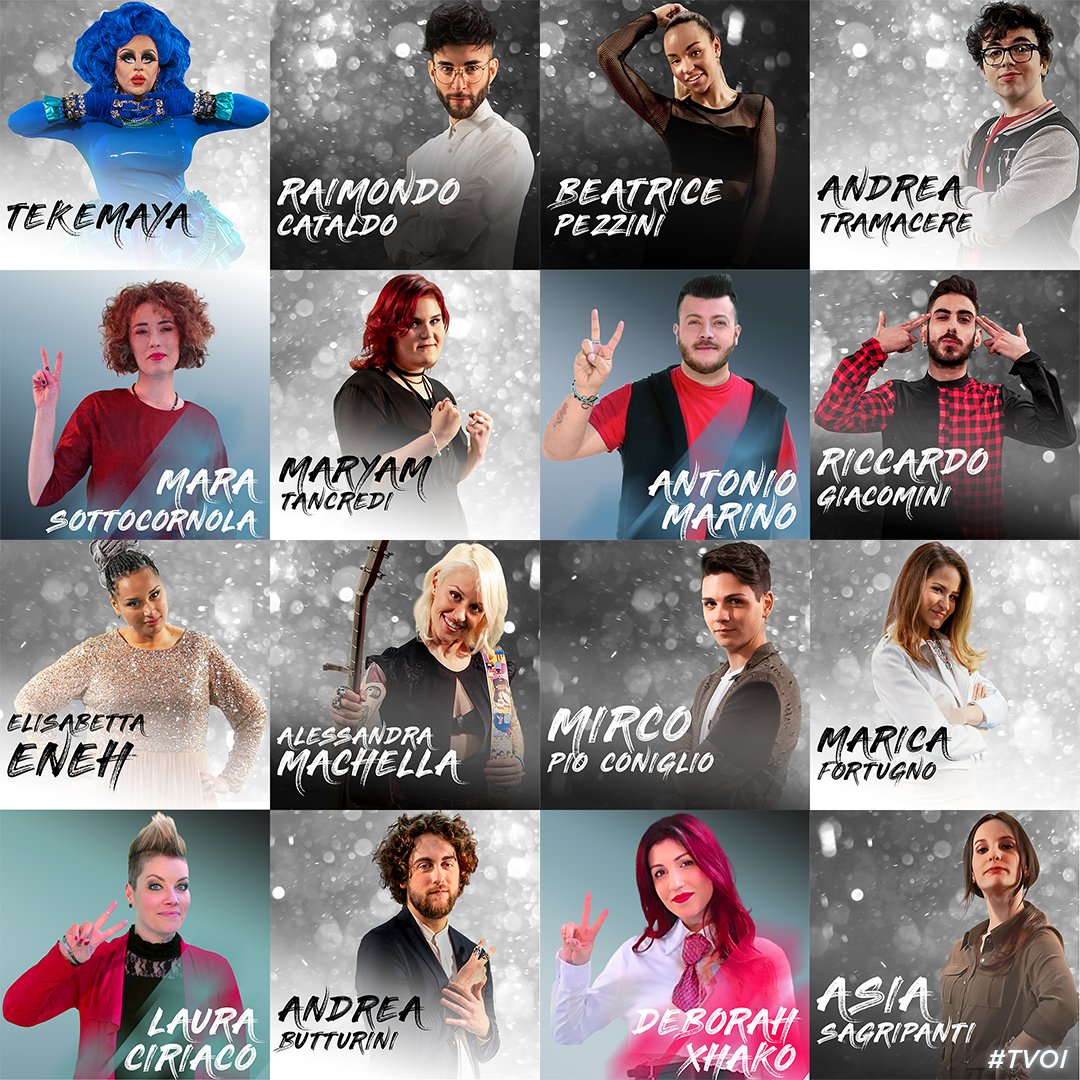 Team Al Bano
Prima Battle: Raimondo Cataldo VS Tekemaya;
Seconda Battle: Maryam Tancredi VS Mara Sottocornola.
Team J-Ax
Prima Battle: Antonio Marino VS Andrea Tramacere;
Seconda Battle: Beatrice Pezzini VS Riccardo Giacomini (ora Riki).
Team Francesco Renga
Prima Battle: Asia Sagripanti VS Marica Fortugno;
Seconda Battle: Mirco Pio Coniglio VS Deborah Xhako.
Team Cristina Scabbia
Prima Battle: Elisabetta Eneh VS Laura Ciriaco;
Seconda Battle: Andrea Butturini VS Alessandra Machella.